foodora market
·
Stavanger & Sandnes
Store Picker
​Vil du være med å skape historie innen norsk dagligvare?

foodora market er matbutikken på nett med tusenvis av matvarer. Her kan våre kunder velge mellom alt fra ferskvarer, snacks, bakevarer, personlig pleie og mye mer. Etter at kunden har lagt inn sin bestilling, vil våre bud levere varene hjem til kunden innen halvtime! Kult, ikke sant?

Vi søker nå etter en Store Picker som blant annet skal plukke ut varer våre kunder har bestilt, og gi de videre til våre bud som leverer varene hjem til kundene. Du skal også holde orden i butikken, fylle på, sortere og legge varer på riktig plasser i hyller. Vi ser etter deg som trives med å jobbe i butikk/lager og er på jakt etter en deltidsjobb. Du er effektiv, strukturert og har en positiv energi som smitter over på dine kollegaer. Videre har du det konkurranseinstinktet som skal til når vi skal utfordre norsk dagligvare! Stillingene er 20% og vil oppstart vil avtales med rett med kandidat. 

Stillingene vil følge skiftplan med arbeid både i ukedager og helg. 
Arbeidsoppgaver:
Ditt hovedansvar vil være å sørge for å plukke kundebestillinger og gjøre de klar til budene kommer. Nøyaktig, raskt og effektivt
Varemottak og varepåfylling. Kontrollere at vi har fått riktig varemengde og god kvalitet fra leverandør, og effektivt fylle dette inn i butikkhyllene.
Se til at arbeidsplassen opprettholder en høy standard, og at det er ryddig og fint rundt deg og dine kollegaer.
Ytterligere arbeidsoppgaver vil komme i tillegg.
For å lykkes i rollen som Store Picker ser vi for oss at du:
Gjerne har erfaring lager eller dagligvare, men dette er ikke et krav.
Har gode norsk- og engelskkunnskaper, både muntlig og skriftlig
… og at du som person:
Er strukturert og detaljorientert, og god på å lage og holde orden 
Er fleksibel og god på å prioritere dine arbeidsoppgaver
Tar tak når det trengs! 
Er en omgjengelig, god og støttende kollega!
Hos oss kan du:
Bli del av et nytt satsningsområde i foodora, og være med på å utfordre norsk dagligvare
Bli del av en initiativrik, men avslappet kultur der vi verdsetter hverandre og har det gøy på jobb
Få konkurransedyktige vilkår
Kunne du tenkt deg en slik utfordring? 
Da foreslår vi at du sender oss din CV og søknad! Oppstart er ønskelig snarest, men kan avtales med rett kandidat. Vi ber derfor om at du spesifiserer i søknaden din når du er tilgjengelig. Vi tar kontakt med aktuelle kandidater fortløpende. 
Dersom du har noen spørsmål eller vil ta en uformell prat med oss, så gjerne ta kontakt med Alida Nordhus på alida.nordhus@foodoramarket.no
Our teams

foodora market

Role

Store Picker

Locations

Stavanger & Sandnes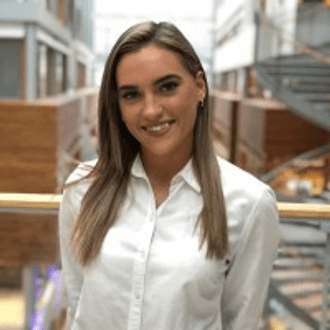 Contact
Hasija Ramic
HR Manager- Talent Acquisition – Human Resources
About foodora Norway
foodora is a subsidiary of Delivery Hero, one of the world's largest food-ordering networks, and the HQ is located in Berlin. foodora was established in Norway in 2015 and has grown rapidly.
foodora market
·
Stavanger & Sandnes
Store Picker
​Vil du være med å skape historie innen norsk dagligvare?
Loading application form
Already working at foodora Norway?
Let's recruit together and find your next colleague.