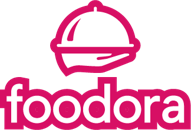 Do you want to challenge the status quo at one of Nordic's fastest growing tech-companies? 
Now we are looking for a Product Specialist. In this role you will be responsible to bring local market insights to the regional and central product team and empower the local teams to make product decisions and changes for the market. If you have it in you to seize the challenge, you'll need to be business-minded, strategic, highly driven and communicative. Oh, and just like foodora, you really, really want to be a part of disrupting the industry!

WHAT YOU WILL (BUT NOT ONLY) DO
You will be a leader in the forefront and collaborate across various teams and be the focal point for all stakeholders nearly in all functions. 
You will help to shape pragmatic solutions that solve local problems, but also solutions that can benefit the global platform. This entails supporting the central team and other product specialists in understanding and prioritizing local initiatives on a quarterly basis. 
Be the SME for the feature(s) / product you are driving.
Drive feature development updates and ensure strong collaboration and communication across the company and serve as a primary product point of contact for quick commerce and vendor experience.
Define and communicate product requirements and specifications by understanding processes and working with business to explore how to solve problems that have never been solved before at this scale.
Analyze data and internal user feedback to build solid business cases to support and justify feature development.
Ensure strong collaboration and communication across the company and serve as a primary product point of contact for Sales, Logistics and Restaurant & Shop Experience
Define and communicate product strategy and roadmap to the regional and global product team.
Collects and coordinates feature requests from our new business department(s) and vendor service; Prioritize and adjust the market product backlog according to strategic product value.
Coordinate bug reports and change requests which includes customer-facing and internal-facing products.
Rollout features and ensure stakeholder involvement and education of the new product.
YOU ARE
Communicative - One of your most important tasks is to communicate with many internal stakeholders, therefore we need you to be a communicational pro!
Responsible - Everyone will trust you to get things done, we hope that you are a natural in taking on big responsibilities 
Priority skills - A lot is happening at foodora all the time, this will challenge your ability to prioritize, which we hope that you really enjoy!
Problem solving - You have a sense of urgency, pragmatism, and a solution-oriented approach to problem-solving
Business minded - You have an ability to balance user needs with business priorities and manage multiple competing priorities simultaneously to completion.
Analytical - You have an analytical mindset and skill set
High energy and driven - We are looking for you who is as driven and passionate about your job as we are!
REQUIRED QUALIFICATIONS
You have experience from Microsoft and CMS (Content Management system)
A passion to build a great product & be successful with that product in the market.
A passion for design excellence, usability & consumer appeal in products.
A good understanding of scrum and agile software development methodologies
Excellent English and Norwegian communication skills, both written and spoken, across a variety of channels.
Plus points if you have worked in a similar organization like ours
We are working with ongoing selection which means that we might fill the position before we have gone through all applications. 
WHO WE ARE
We are foodora, a happy gang of food lovers all eager to create the delivery service of the future! For us, humility, innovation and teamwork make up the cornerstone for our success, combined with a shared entrepreneurial spirit. We are currently breaking new grounds in the industry by completely redefining what a delivery service actually is - therefore, high tempo and flexibility is common and days never look the same (really!). 
We are people from all backgrounds, with different experiences and wildly varied ideas and opinions. This is something we value highly, since we fully believe that diversity is what builds our culture and success. We are proud of being an employer for people from all corners of the world and at the same time distinguish ourselves as one of the fastest growing companies within LMD*!
Sure, growth and success are all fun and games, but let's be clear: it cannot happen at the expense of our sustainability work. Since January 2020 we are a carbon neutral business, not just in Sweden but for our whole European operation. Our goals are ambitious to be leading the way for sustainability within our industry - from supplying 100% electrical transportation to promoting more environmentally friendly food choices, we want to stand for a green future! Are you in?
*LMD stands for Last Mile Delivery. That, and many other nerdy abbreviations, is something you'll come to learn when you start. ;)
About us:
Delivery Hero is building the next generation global on-demand delivery platform. We have grown rapidly from inception in 2011 to become the world's largest food-ordering network and we're now innovating and creating new verticals such as groceries, pharmacies, flowers and other convenience articles in multiple markets.
foodora is a subsidiary of Delivery Hero, one of the world's largest food-ordering networks, and the HQ is located in Berlin. foodora was established in Norway in 2015 and has grown rapidly. Today, we deliver food from over 1400 restaurants in Oslo, Bergen, Stavanger, Sandnes, Kristiansand, Trondheim, Lillestrøm, Drammen, Fredrikstad, Sarpsborg, Tromsø, Tønsberg and Sandefjord. In 2018  the platform launched extended areas around the cities where the restaurants deliver the food themselves, and in 2020 we introduced fast delivery from shops on our platform, and became Norway's first provider within Q-commerce.
Our teams

Growth

Locations
Related jobs
About foodora Norway
foodora is a subsidiary of Delivery Hero, one of the world's largest food-ordering networks, and the HQ is located in Berlin. foodora was established in Norway in 2015 and has grown rapidly.
Already working at foodora Norway?
Let's recruit together and find your next colleague.